WELCOME TO NAIRU CREATIONS
I'm Amit, and together with my wife Dina, we're at the helm of this unique scented candle business, nestled in the heart of New Jersey. Nairu, a brand born from a portmanteau of our beloved children's names, Nai and Ru, stands as a symbol of our commitment to forging deep, meaningful connections with you.
With the principles of hard work and integrity at our core, we pour our dedication into crafting scented candles that uplift your spaces. By meticulously selecting premium materials and sourcing captivating essential oils from trusted suppliers, we aim to provide an ambiance that complements your preferences and heightens your sensory experiences.
To us, Nairu Creations is more than just a scented candle brand; it signifies our dedication to offering you a luxurious and unforgettable experience. We hold the belief that small indulgences, such as immersing in the soothing flicker and serene aroma of a candle, could add a layer of tranquility and elegance to your everyday moments.
We are grateful for your trust in Nairu Creations for your sensory journey. We invite you to explore our collection, allowing our fragrances to intertwine with your personal narratives, creating more meaningful moments and fostering deeper connections together.
With sincere dedication and heartfelt gratitude,
Amit and Dina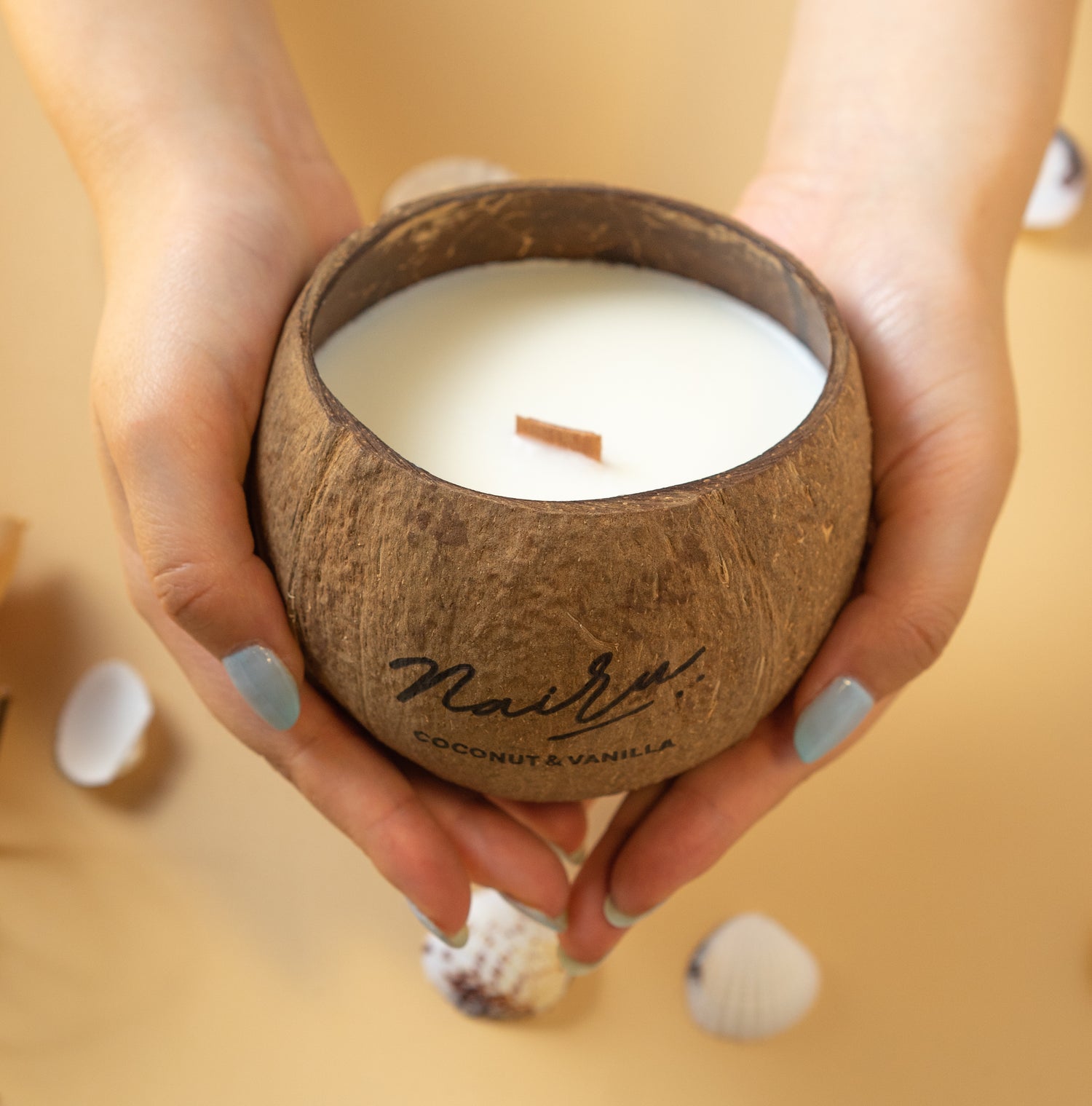 HAND-POURED
Not only is our wax made from 100% natural, sustainable ingredients it also burns clean and leaves less residue or soot.
All of our candles are hand-poured with love and care.
Button label
BEHIND THE SCENES
Discover the magic as our candles take shape, handcrafted just for you.
PAY IT FORWARD
We do everything in our power to keep our prices affordable for people from all walks of life - it's part of our mission to make sure Nairu Candles are accessible for all.